Breathe easy...
Increase your clothing waistline a whole size in just seconds!
Easy On and Easy Off
Washable and
Dry Cleanable
Hidden by Belt,
Buckle, Sweater
and Top!
Add an inch of COMFORT to YOUR
Pants, Jeans or Skirts... INSTANTLY! With the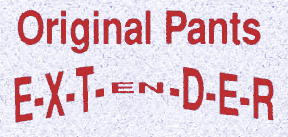 Now tight pants or skirts fit instantly!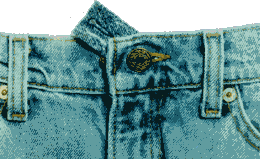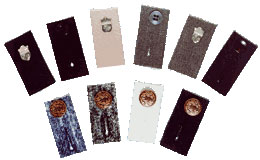 Get comfortable after big meals, without leaving your pants or skirt unbuttoned. Just hook a matching Pants Extender on your waist button for an extra 1" to 2" of comfort. The pants extender can come to your aid any time you find yourself with an expanded waistline due to weight gains or after a big dinner or even early in a pregnancy. Just button or hook it on the waist of your skirt or pants, and have another piece of cake. Featured on the Regis & Kathie Lee Show, they're ideal when your clothes have shrunk or when your weight fluctuates. Easily hidden by belt, buckle, sweater or top. Breathe easy!